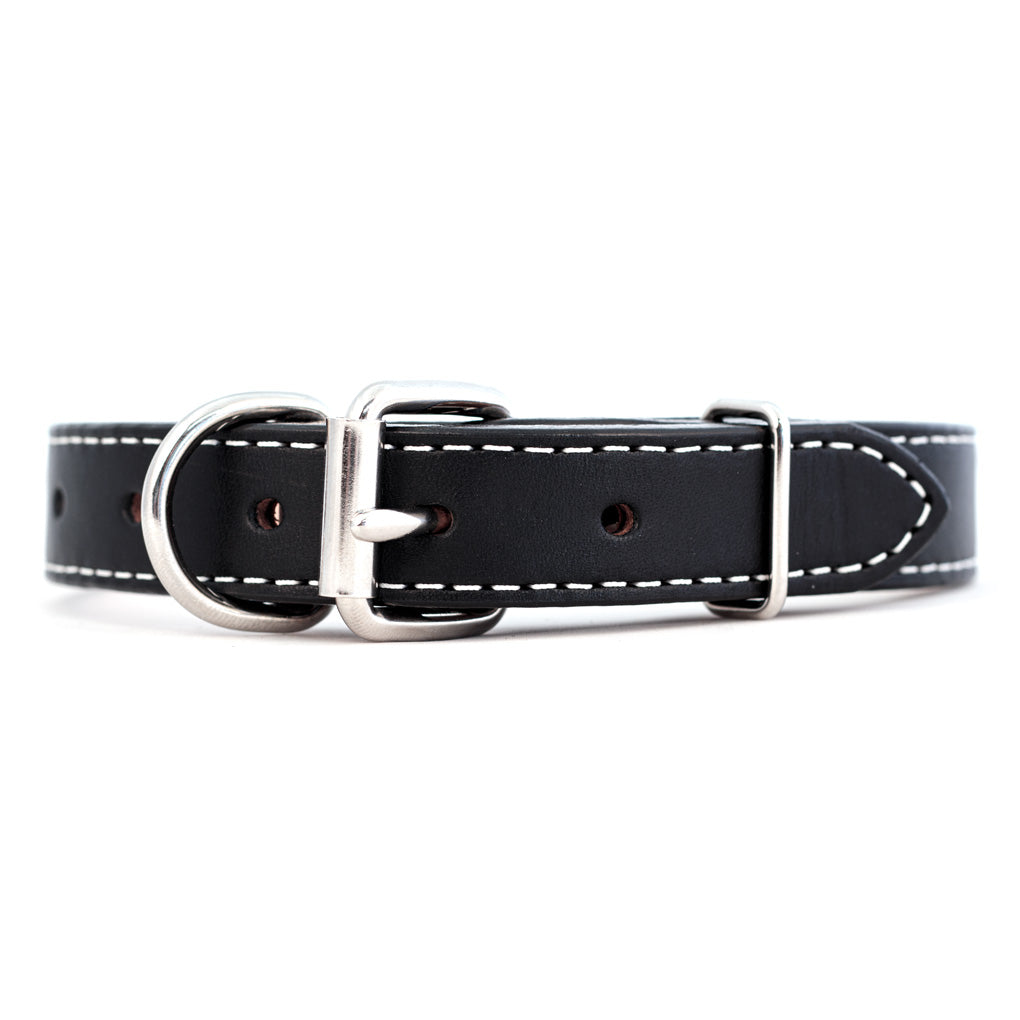 Roman Black Leather Dog Collar
Size:
1" Wide x 20" Length
The Roman leather dog collar is the ultimate dog collar for our strong big dogs
Thick black leather dog collar with classic white stitching
Originally, this double-layer thick leather dog collar was supplied for dog handlers at the former Plattsburgh, NY, Air Force Base
Stately and handsome heavy duty large dog collars with the strength and durability required for large breed dogs
Perfect powerful Pitbull dog collars
Two layers of high quality full grain bridle leather with an extended dee ring pattern for additional strength.
The layers are stitched together with heavy-duty nylon thread and the edges are beveled and hand finished to assure comfort.
Bright nickel-plated welded dee ring and strong roller buckle with a wire tuck loop keeper and smooth capped rivets complete the assembly.
1" Wide in Lengths 18″, 20″, 22"
1 1/4″ Wide in Lengths 24", 26", 28" and 30"