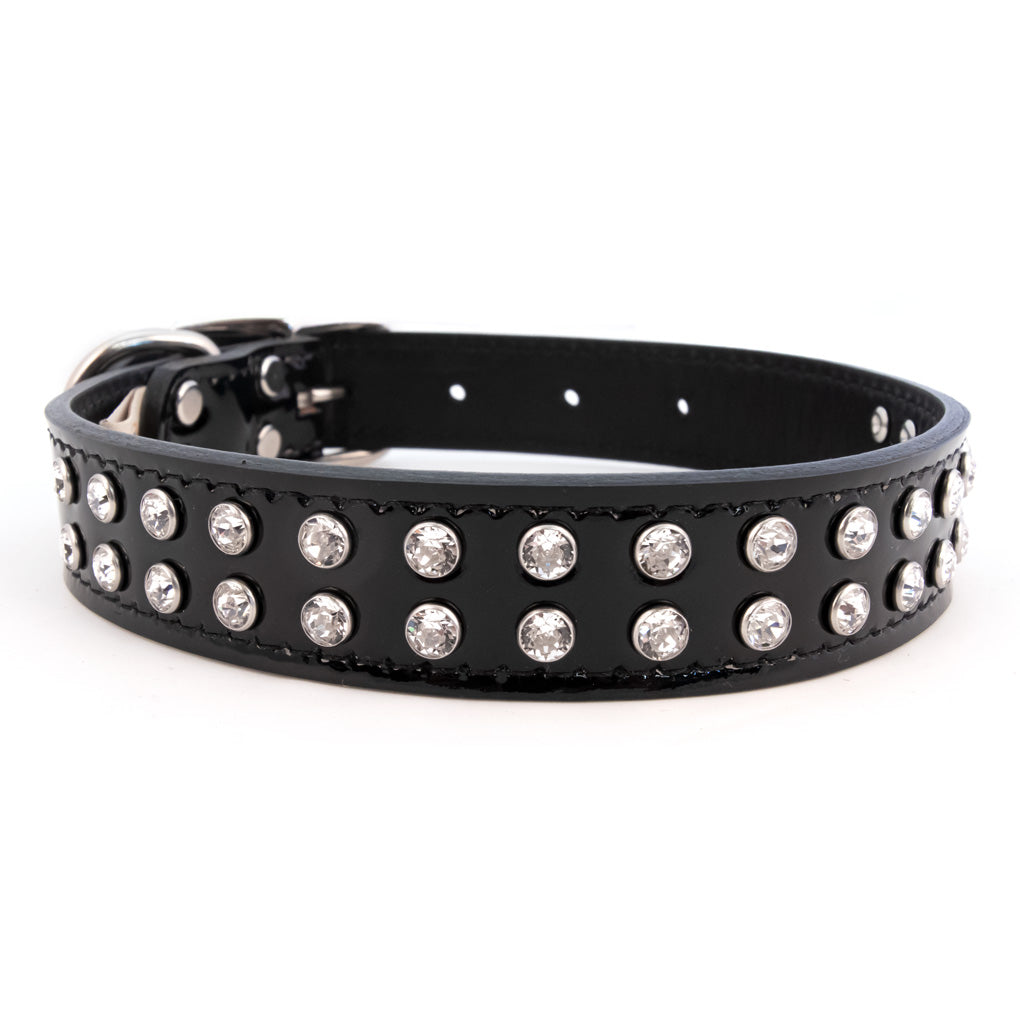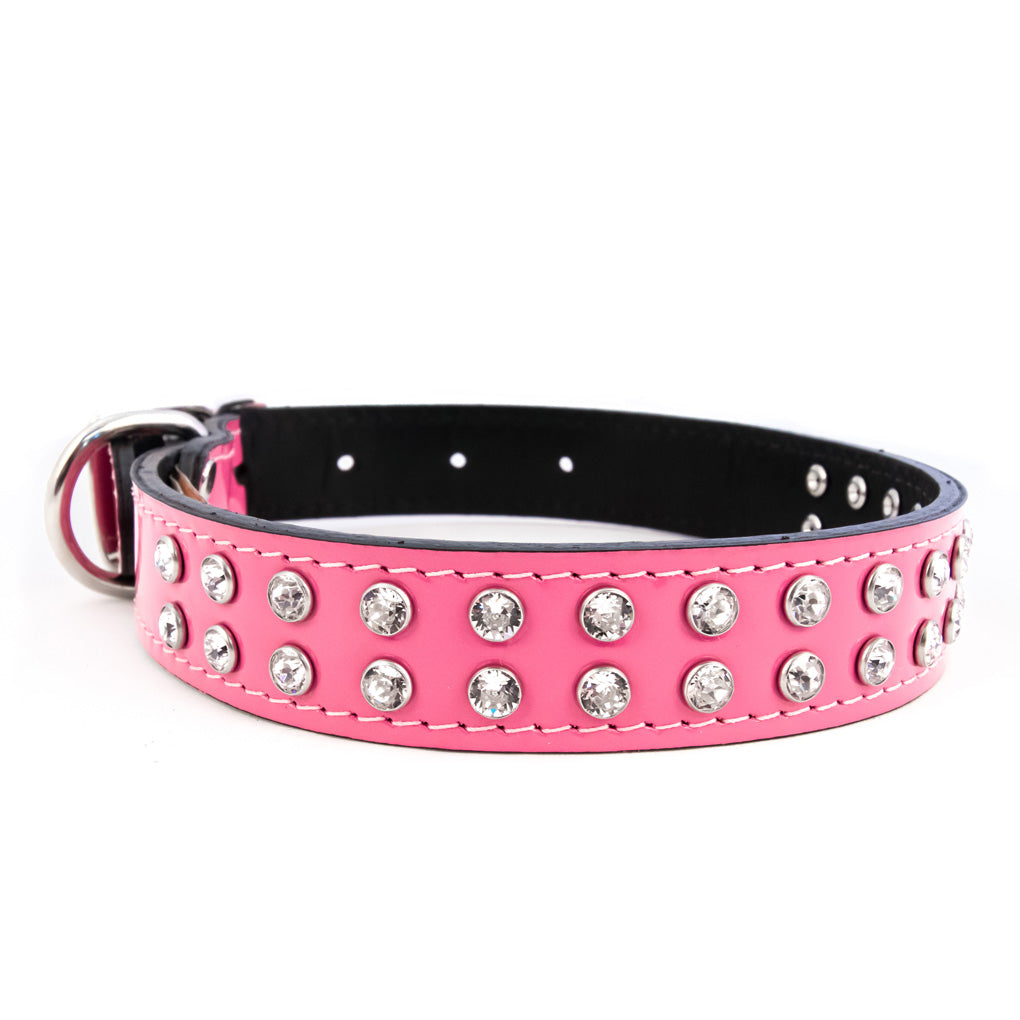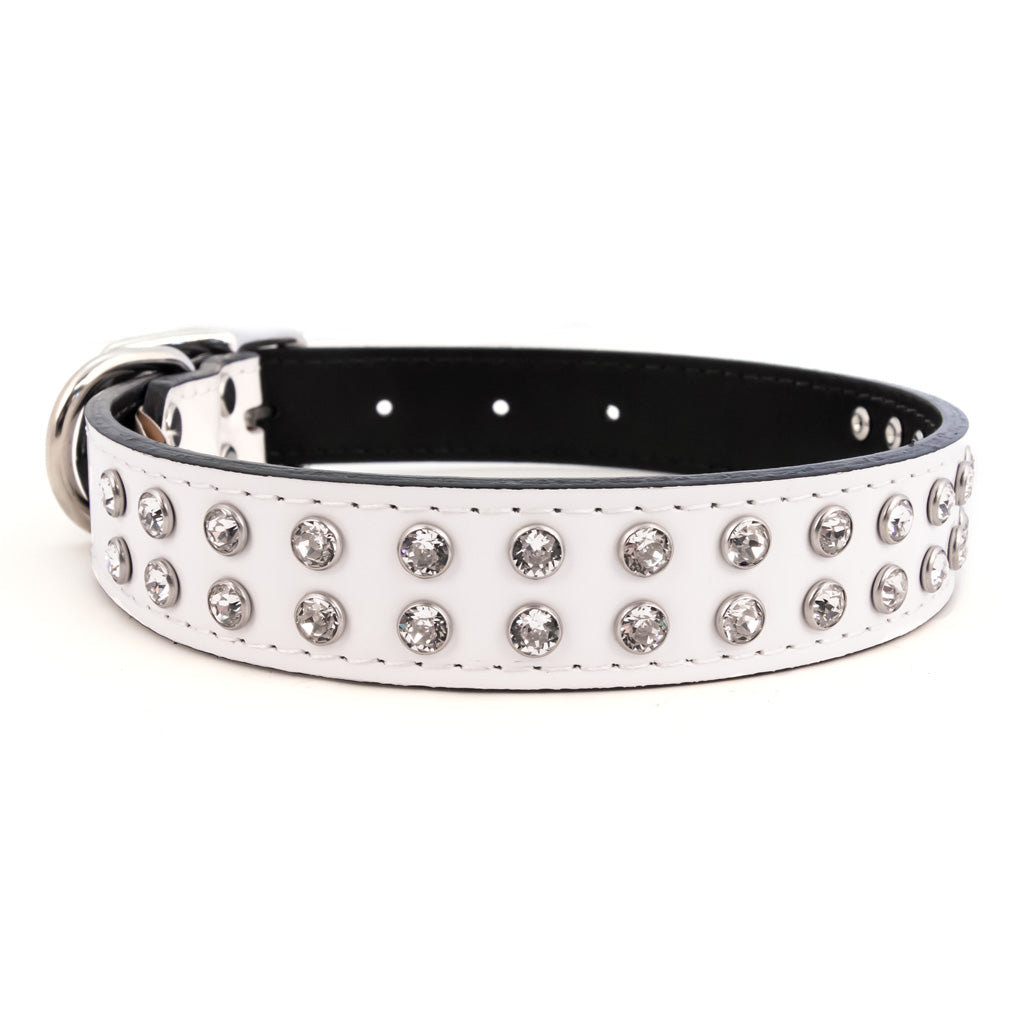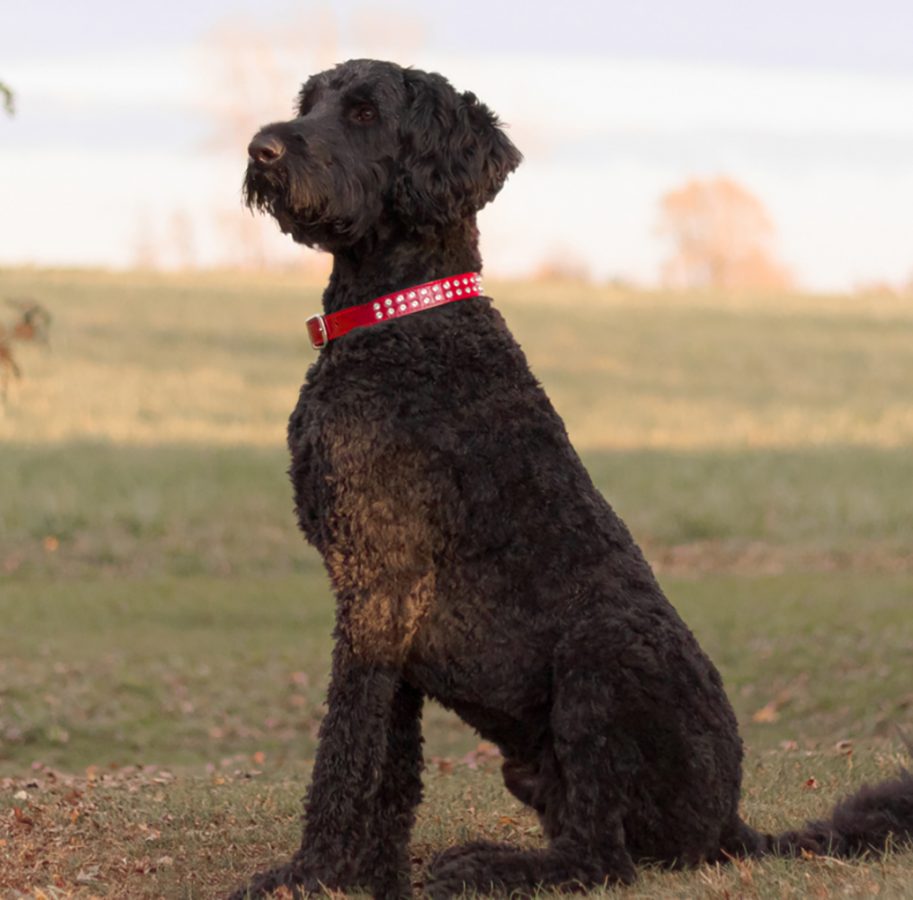 SoHo Patent Leather Crystal Dog Collar
Size:
1" Width x 20" Length
Spectacular patent leather dog collars sparkle with rows of Swarovski Crystals
The ULTIMATE IN BLING DOG COLLARS!
This is THE MOST sparkly dog collar made
This glamorous luxury dog collar is made with fine Italian leather on the exterior and accented with genuine CRYSTALLIZED™ Swarovski crystals. NOT a flat rhinestone dog collar. These stones are fully cut to truly sparkle!  
Securely riveted into the leather and smoothly finished, these crystals are secure and will not catch or pull.
A classic for holiday dressing up ~ Beautiful for weddings ~ Great everyday wear for the glamorous attention seekers
A classy addition to your wardrobe in "basic black", vibrant red, stunning pink or white
This patent leather collar is as durable as it is glamorous
Contrasting black bridle leather lining
Beveled and hand polished edges
Nickel plated buckle and dee-ring
1″ Wide in Lengths 18″, 20″ and 22″
1-1/4″ Wide for large dogs in Lengths 24″ and 26″