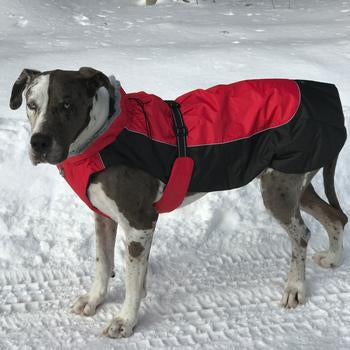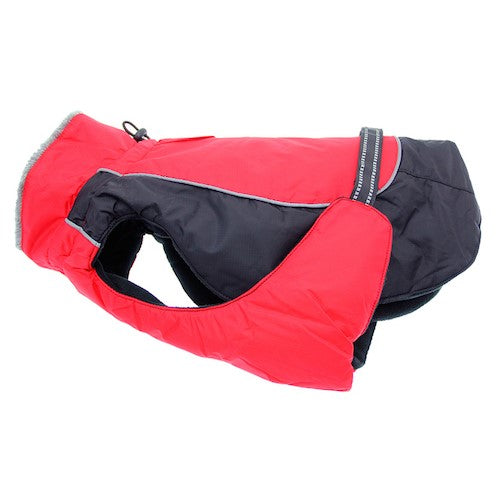 Alpine All-Weather Dog Coat in Red and Black
Gorgeous, adjustable, warm and well-made.
Designed to keep you warm and dry in all weather conditions.
The Alpine All-Weather dog coats are made with a tough, waterproof outer polyester.
Layers are designed with extra fiber fill for added warmth and protection.
The interior is lined with a thick warm fleece.
Adjustable straps
Covered d-ring access hole
Fur lined collar with neck cinch
Reflective night safety straps and trim