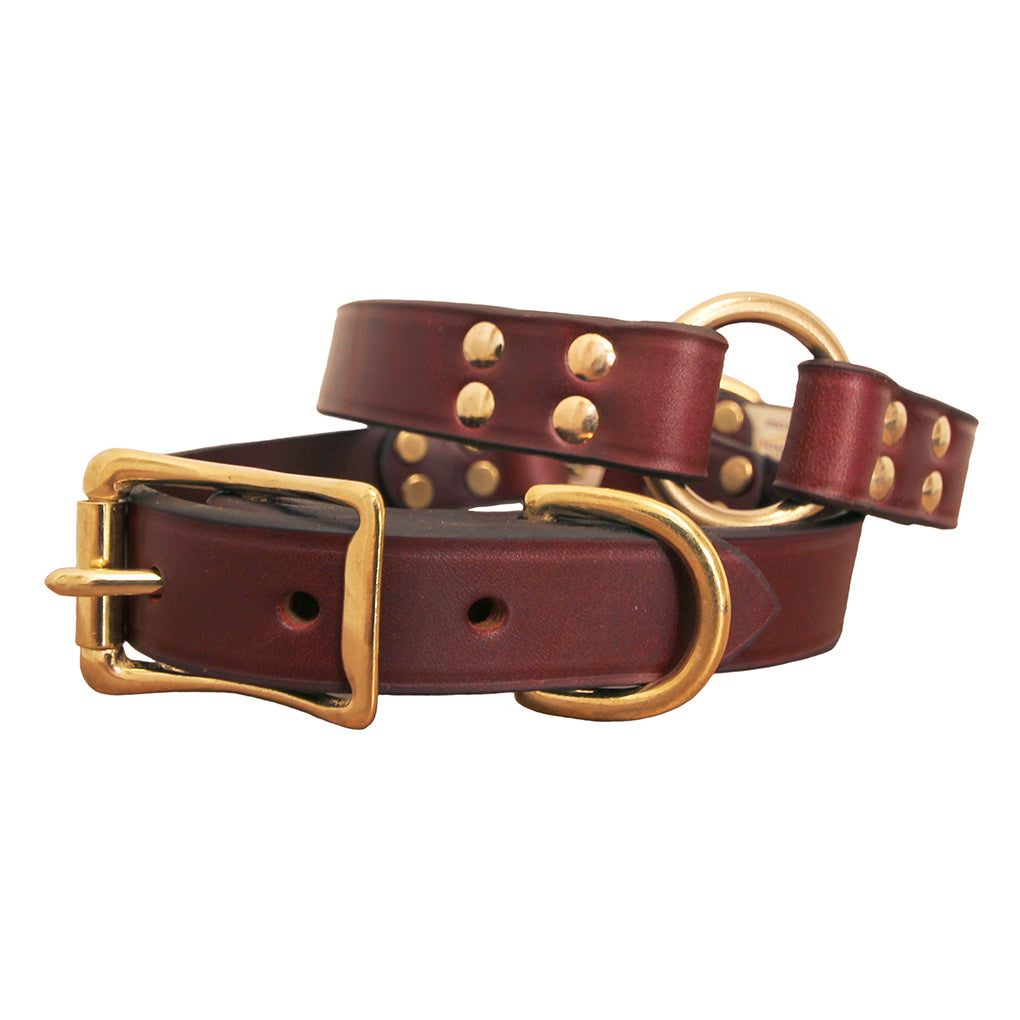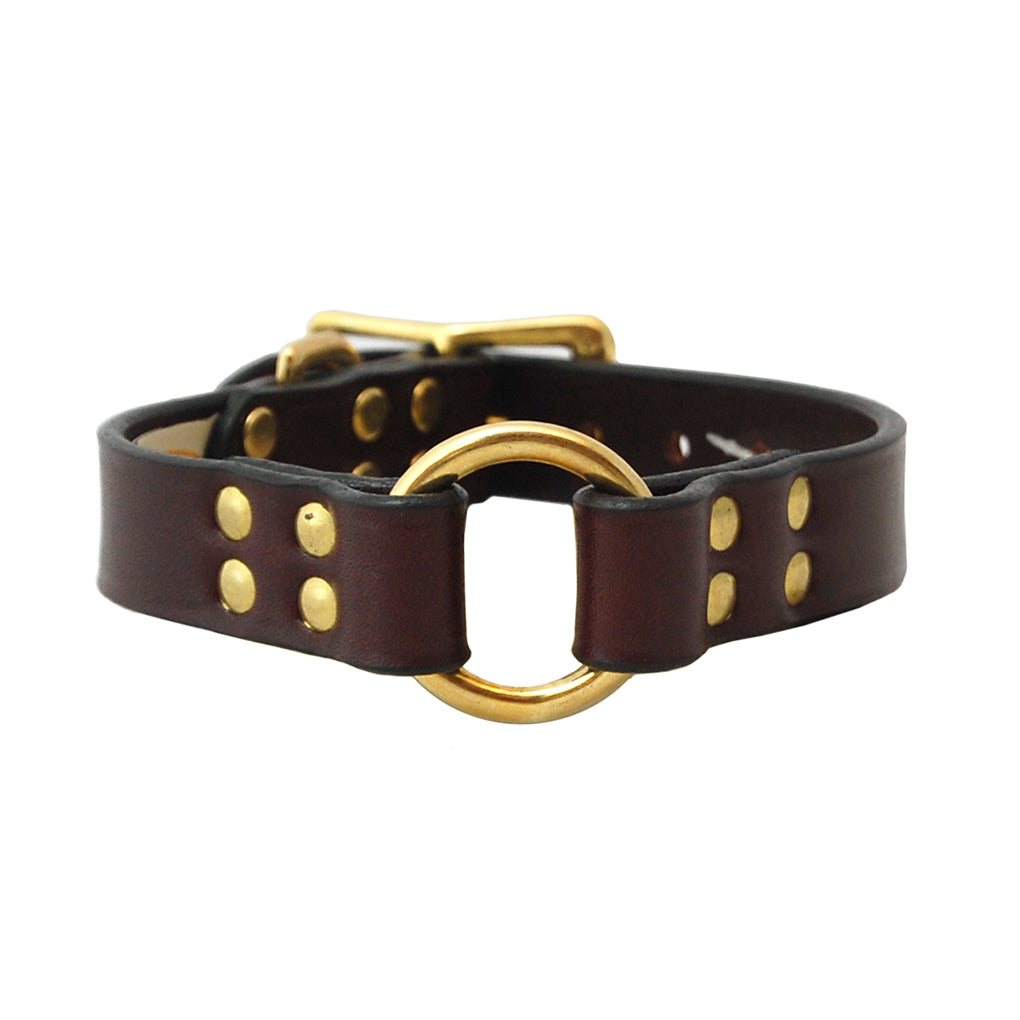 Center Ring Leather Hunting Dog Collar
Rugged leather hunting dog collar for active dogs and is just as beautiful for everyday.
Long-lasting, practical collar that is made for our hard working dogs.
Designed for safety! A center ring hunting dog collar is a designed to roll and give a dog a better chance to escape if the collar were to become tangled in brush or fence.
Great design for every big dog. Center "O" ring makes clipping a leash or tie-out on and off quick and easy – no more reaching around the front of the dog to grab the d-ring!
Brass buckles and ring
Burgundy Latigo leather
1″ Wide