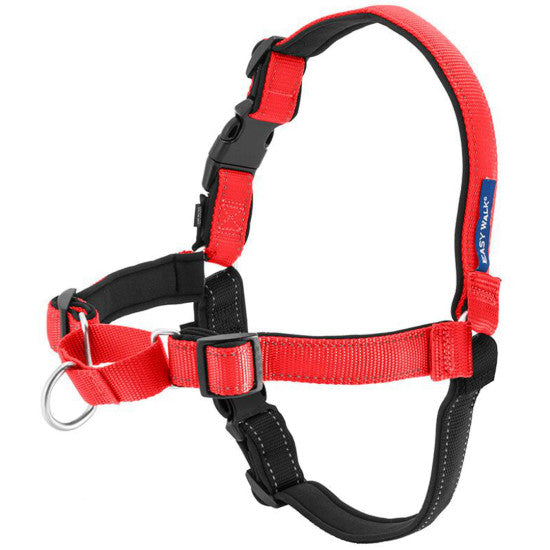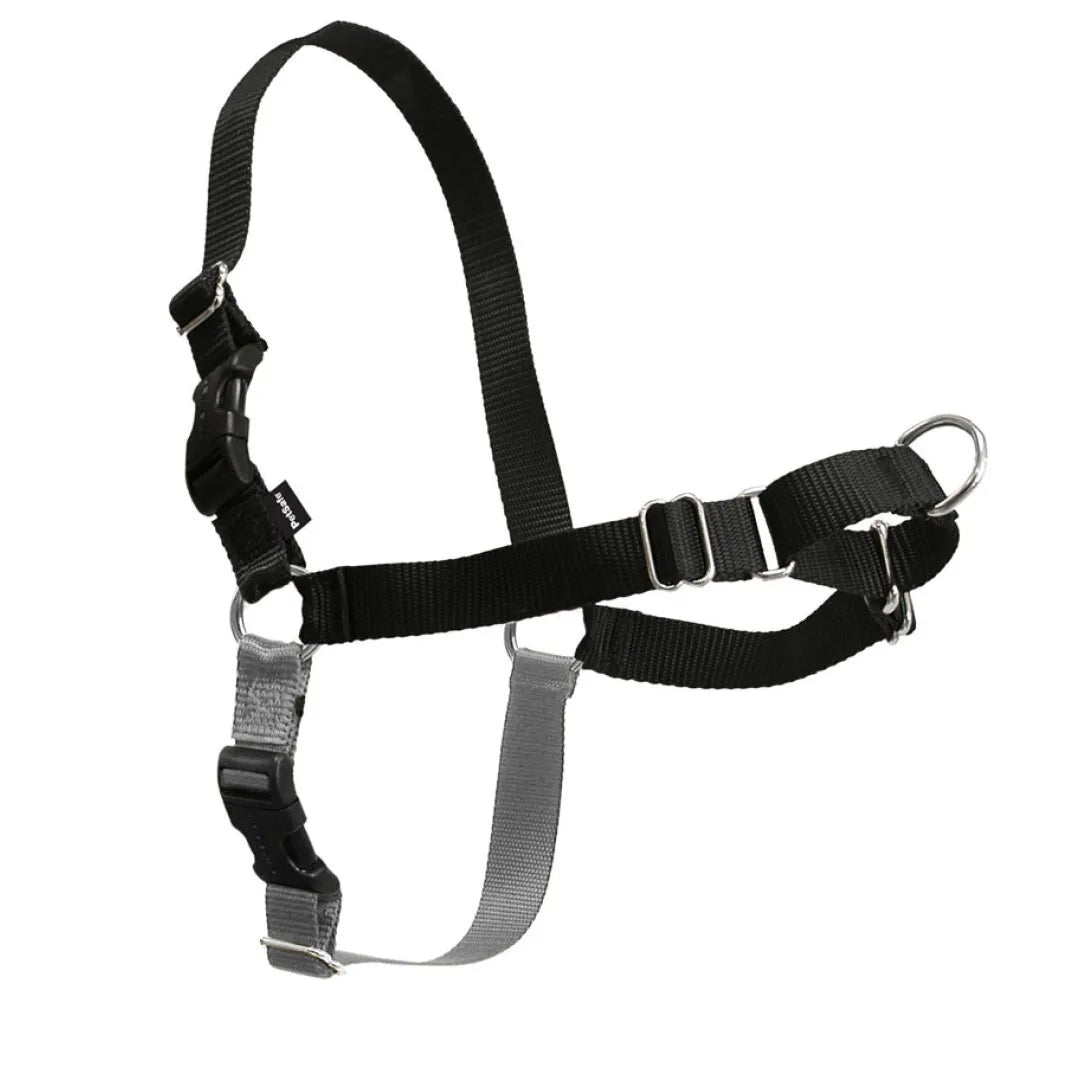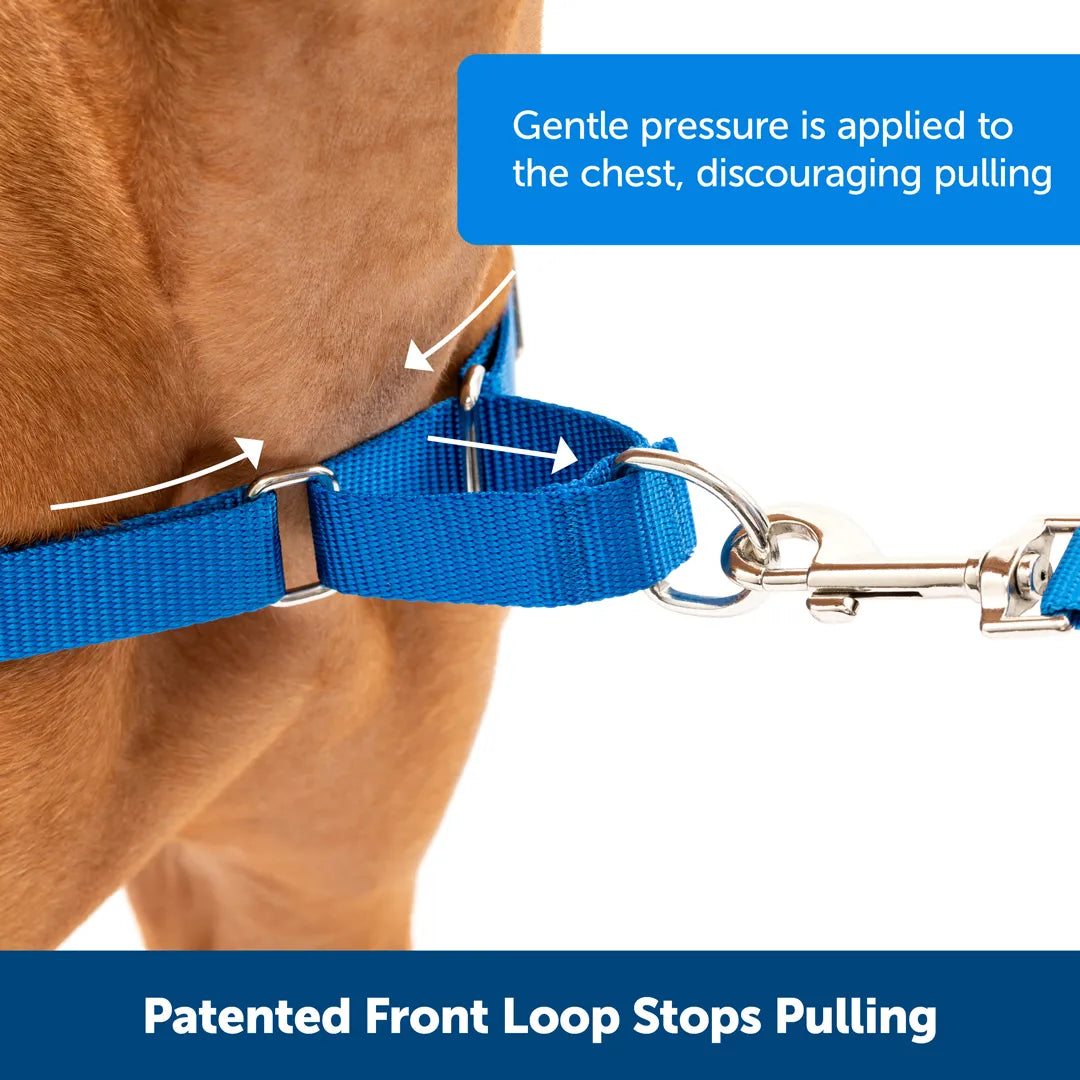 Deluxe Easy Walk No Pull Dog Harness
Great no pull dog harness designed to counteract your dog's desire to pull.
The Deluxe Easy Walk® Harness has been loved and trusted by a million pet parents and trainers to help improve walks around the world. It's a great harness for dogs who pull because it stops lunging and pulling without causing your dog to gag or choke. The harness rests across your dog's chest instead of around his throat like standard collars.
Attach your dog's leash to the front of their chest with the patented martingale loop that tightens, putting gradual pressure on your dog's shoulders, allowing you to help redirect their focus.
Neoprene straps for cool comfort and reflective strips for nighttime walks. (not available on Black X-Large)
Created by a veterinary behaviorist in 2004 and trusted by a million dog parents and trainers each year
Best harness for dogs who pull on walks
Rests across your dog's chest instead of his throat to stop gagging and choking
Patented Martingale loop and front chest leash attachment helps stop pulling
Quick-snap shoulder and belly straps for easy fitting
Breathable design keeps your dog cool with less coverage than many other harnesses
Different color belly strap makes it simple to put on the harness