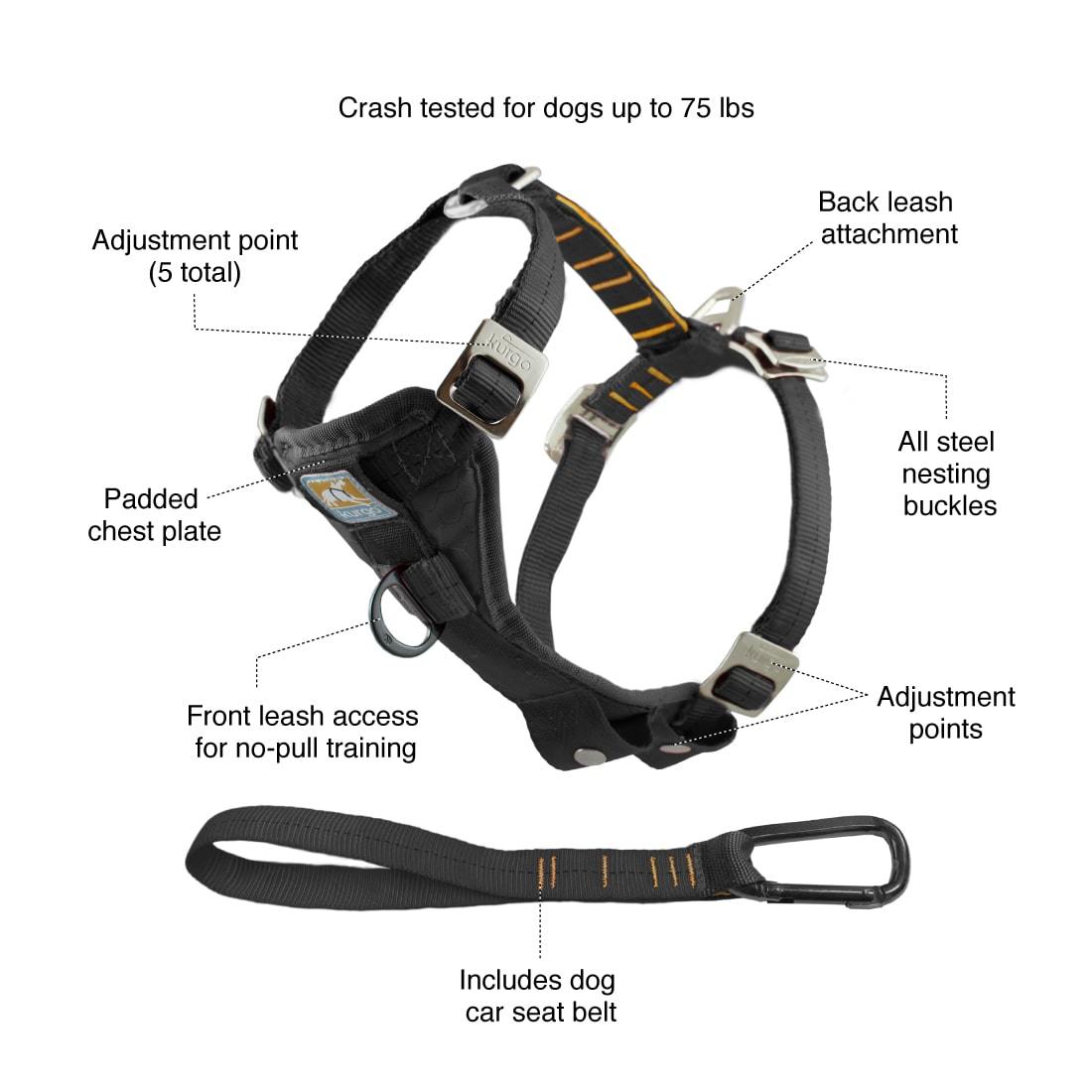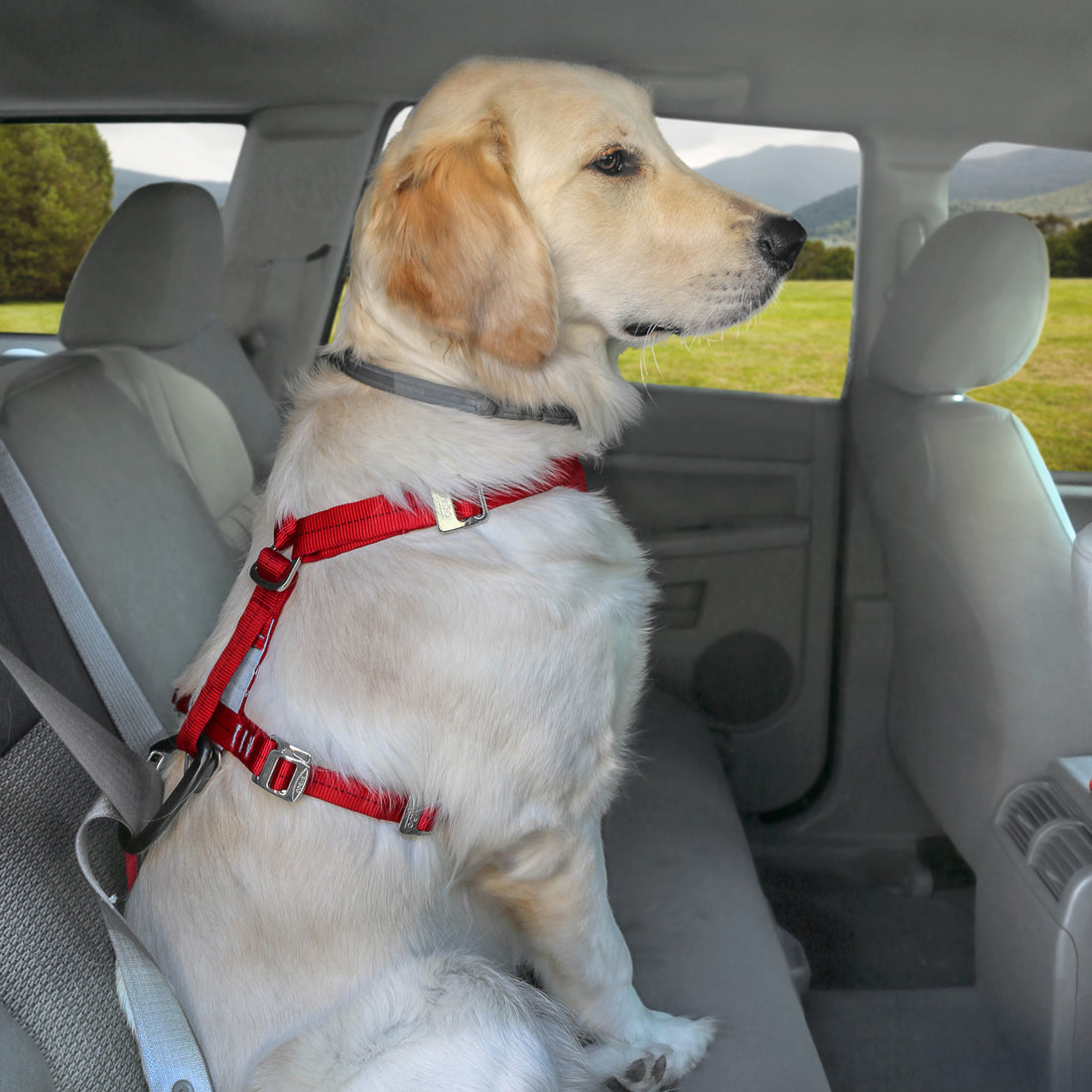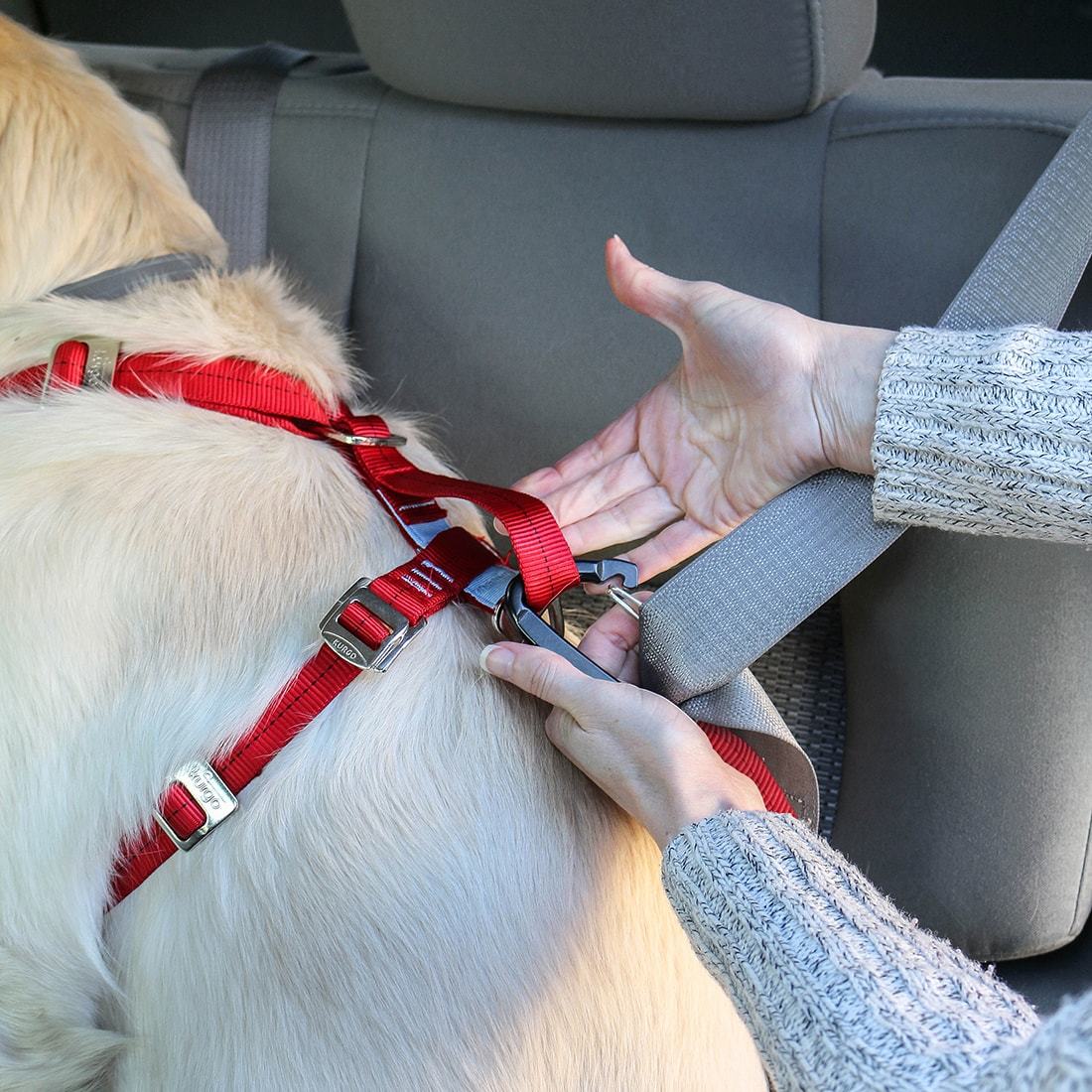 Enhanced Strength Kurgo Trufit Dog Harness
Crash-Tested Enhanced Strength Dog Car Harnessd and great walking dog harness
This crash-tested dog car harness keeps you and your dog safe while driving. The all-steel Nesting Buckle System is based on the engineering for harnesses used by rock climbers and linesmen ensuring strength and safety.
With five adjustments points, it's easy to get a near custom fit for any dog, regardless of size and proportions. The chest pad reduces stress on the trachea and sternum while dispersing kinetic energy across the chest of the dog. This is important during those rare, but dangerous impact crashes.
Because it's designed with comfort in mind, our Enhanced Strength Tru-Fit Dog Car HarnessTM can also be used as a comfortable everyday walking harness. There's a halt ring on the front chest plate. If your pup tries to pull, it will just turn him around effectively training him that pulling will get him nowhere! Another leash attachment on the back of the harness.
Instructions are included for proper use of this harness and how to strap your dog into the car.
Protects dogs, drivers and passengers on the road
Broad, padded chest plate for extra protection and comfort
Sizes to fit deep-chested large dogs with chest circumference up to 44″
Compatible with any vehicle seat belt system
Includes a carabiner and 10-inch dog seat belt loop
Functions as an auto or walking harness
Five adjustment points for a perfect fit on all shapes and sizes
All-metal hardware
Crash-tested for dogs up to 75lbs
Machine washable. Line dry.