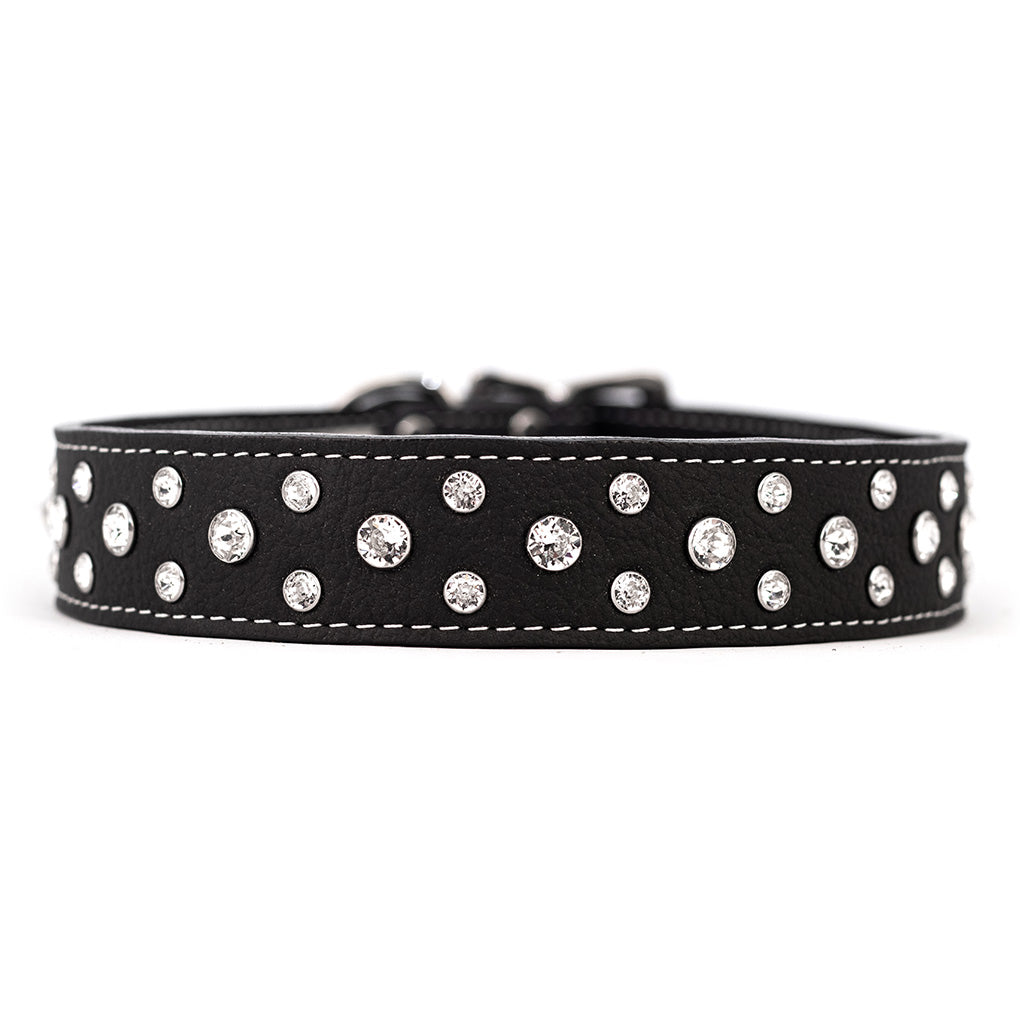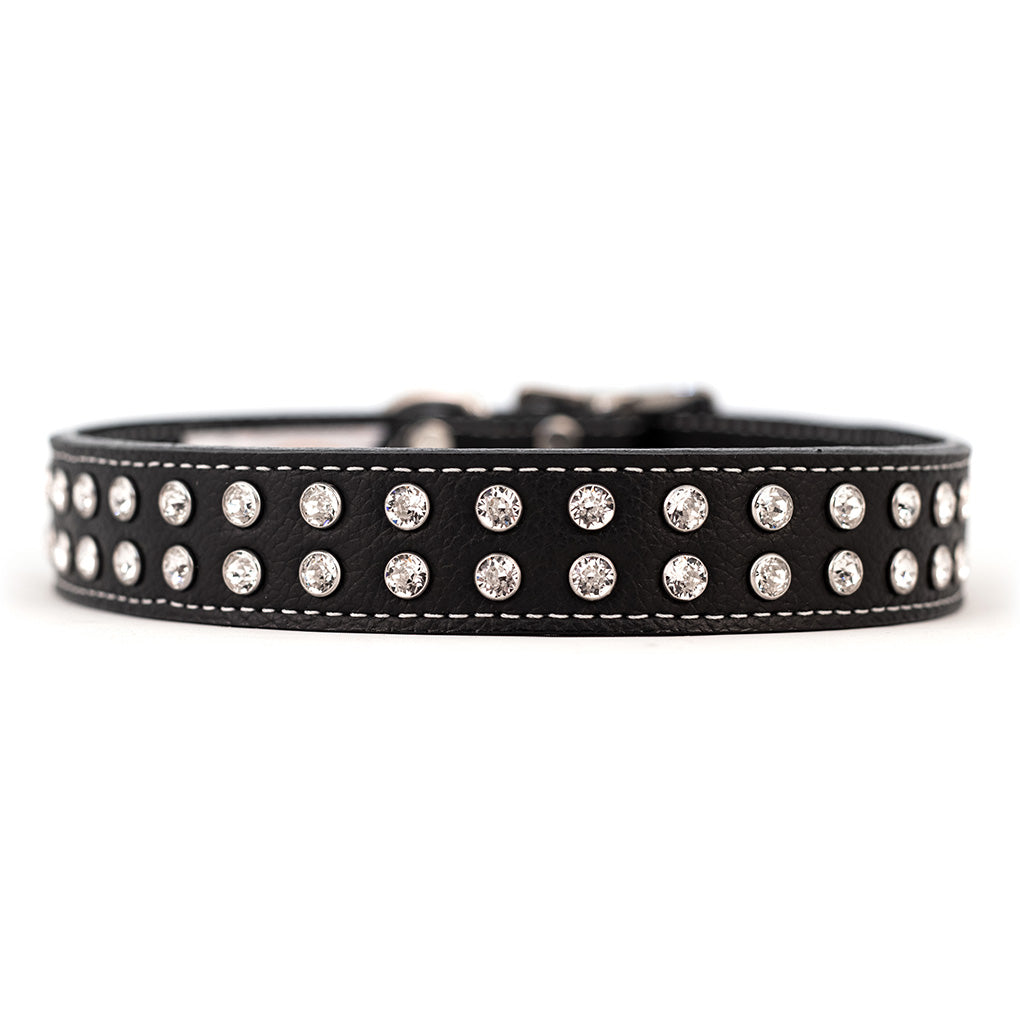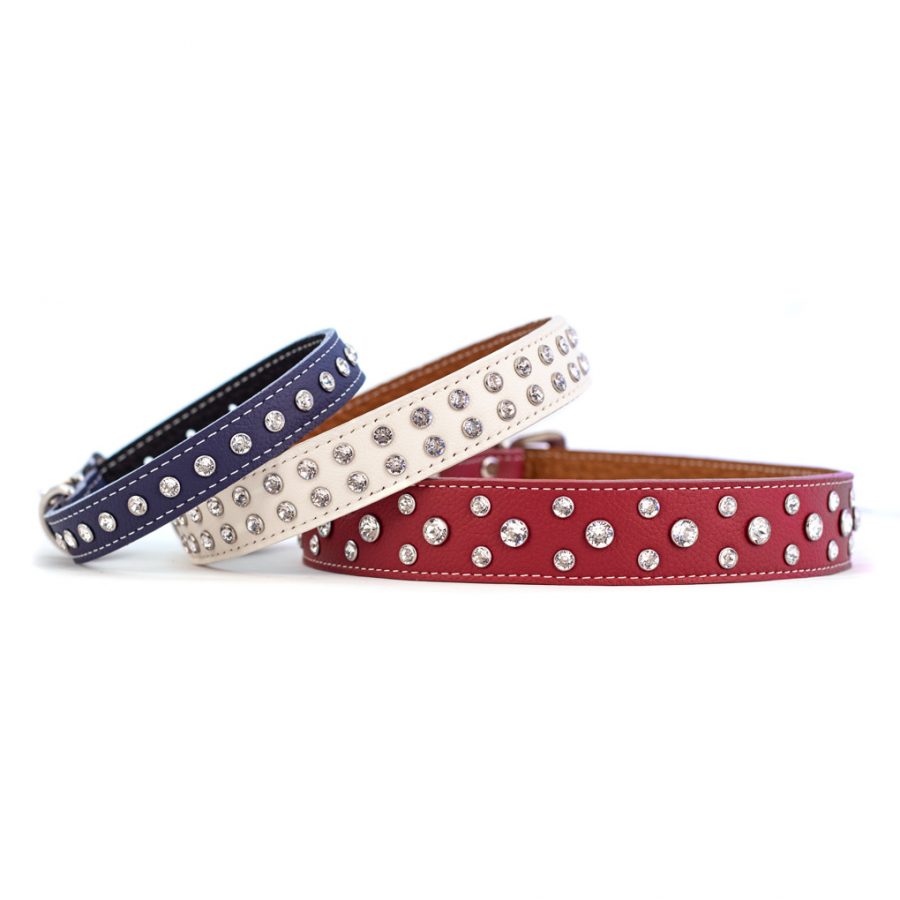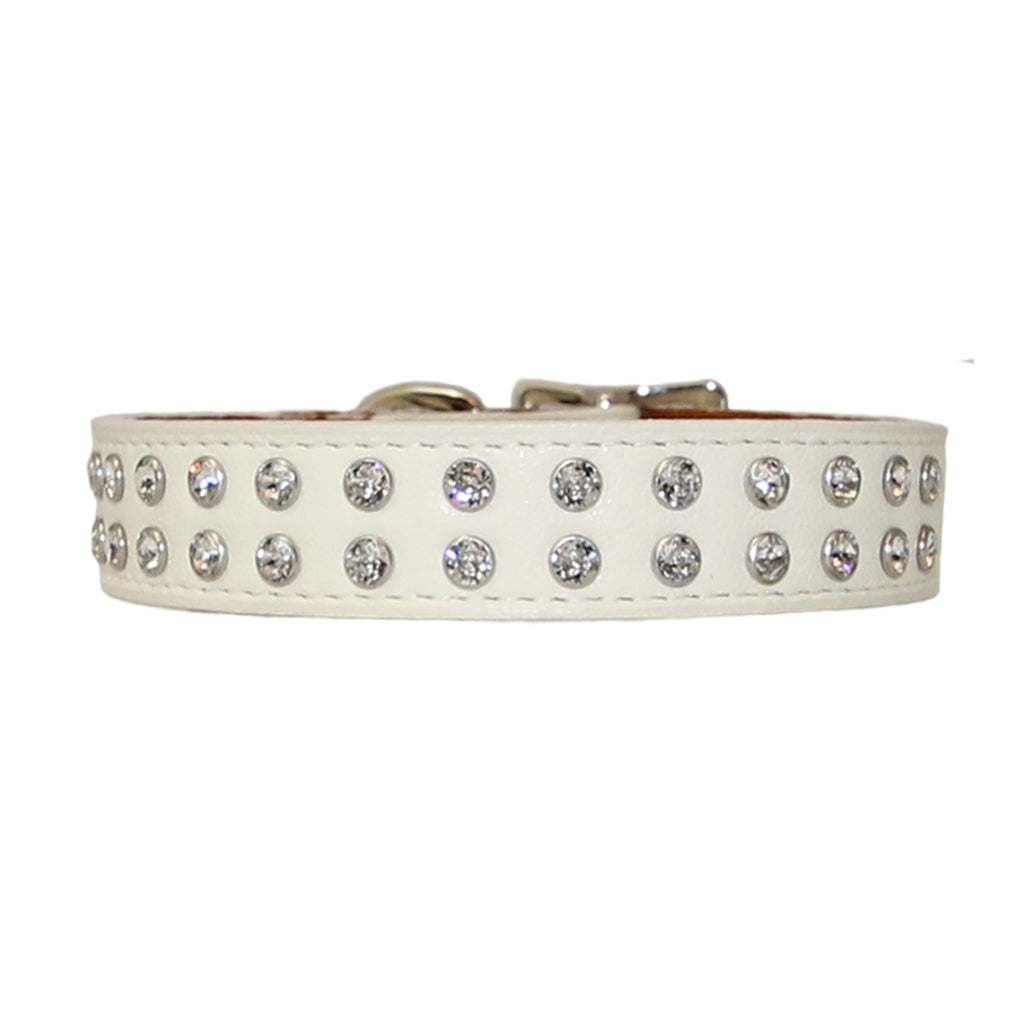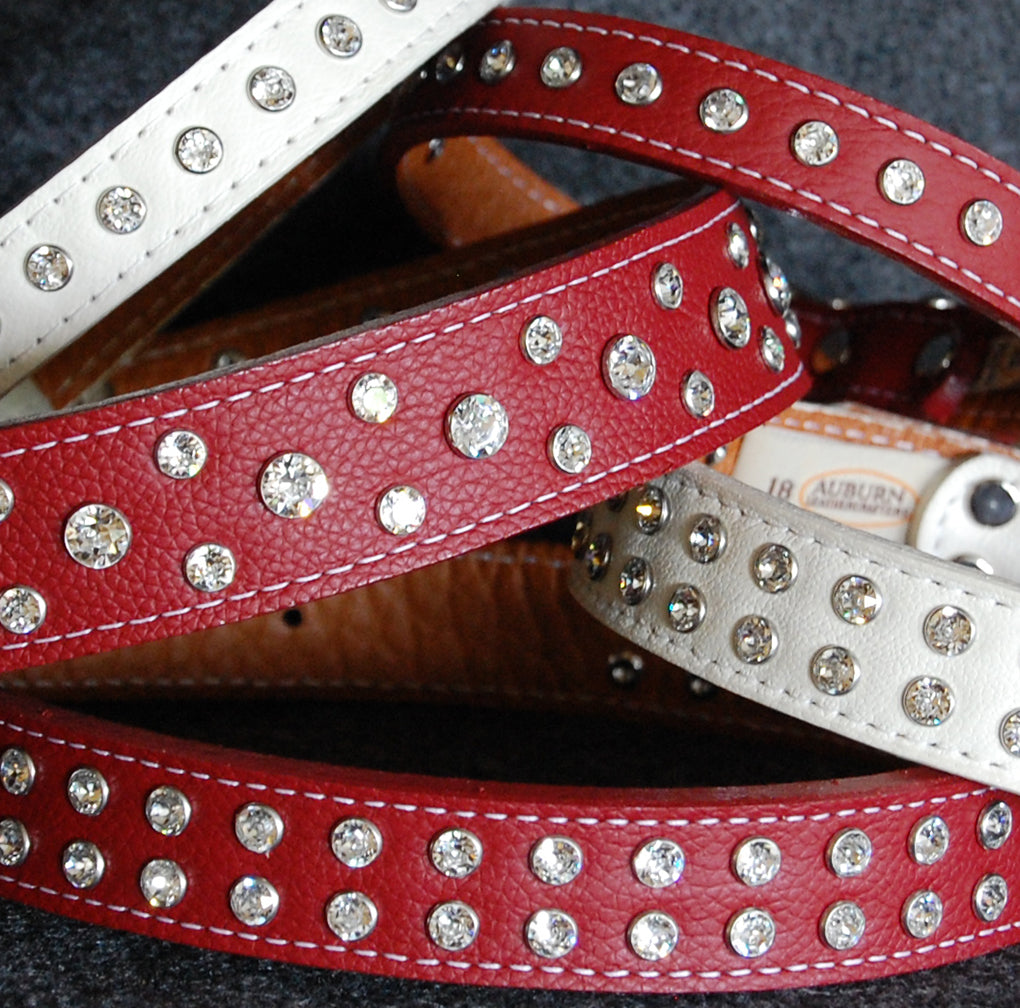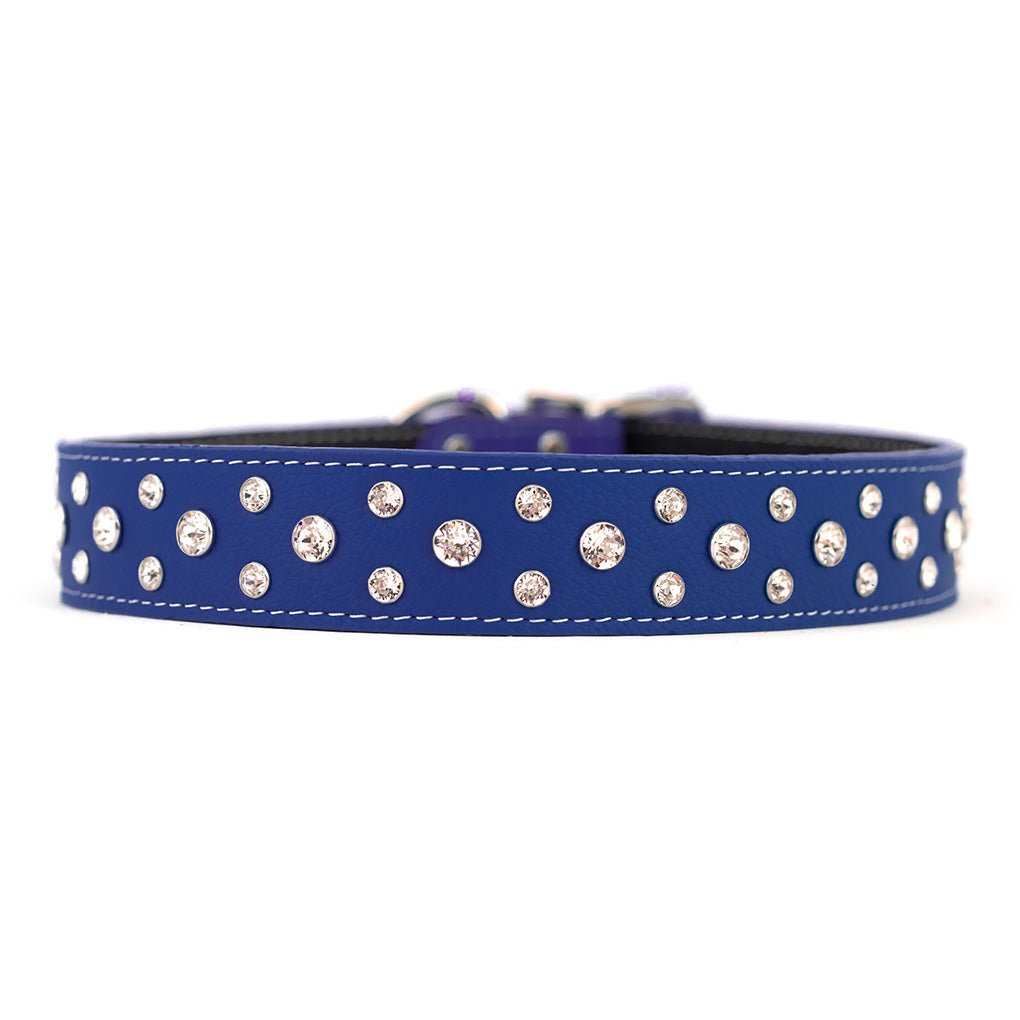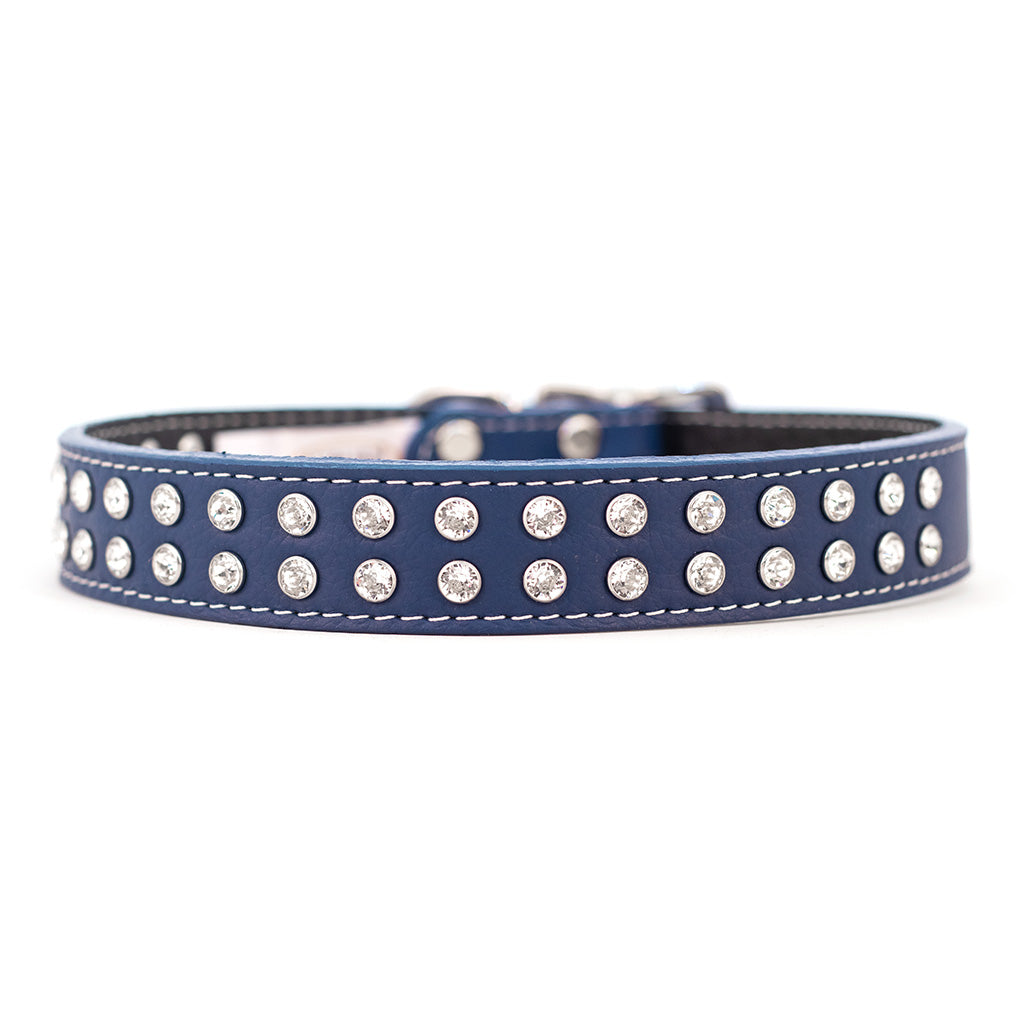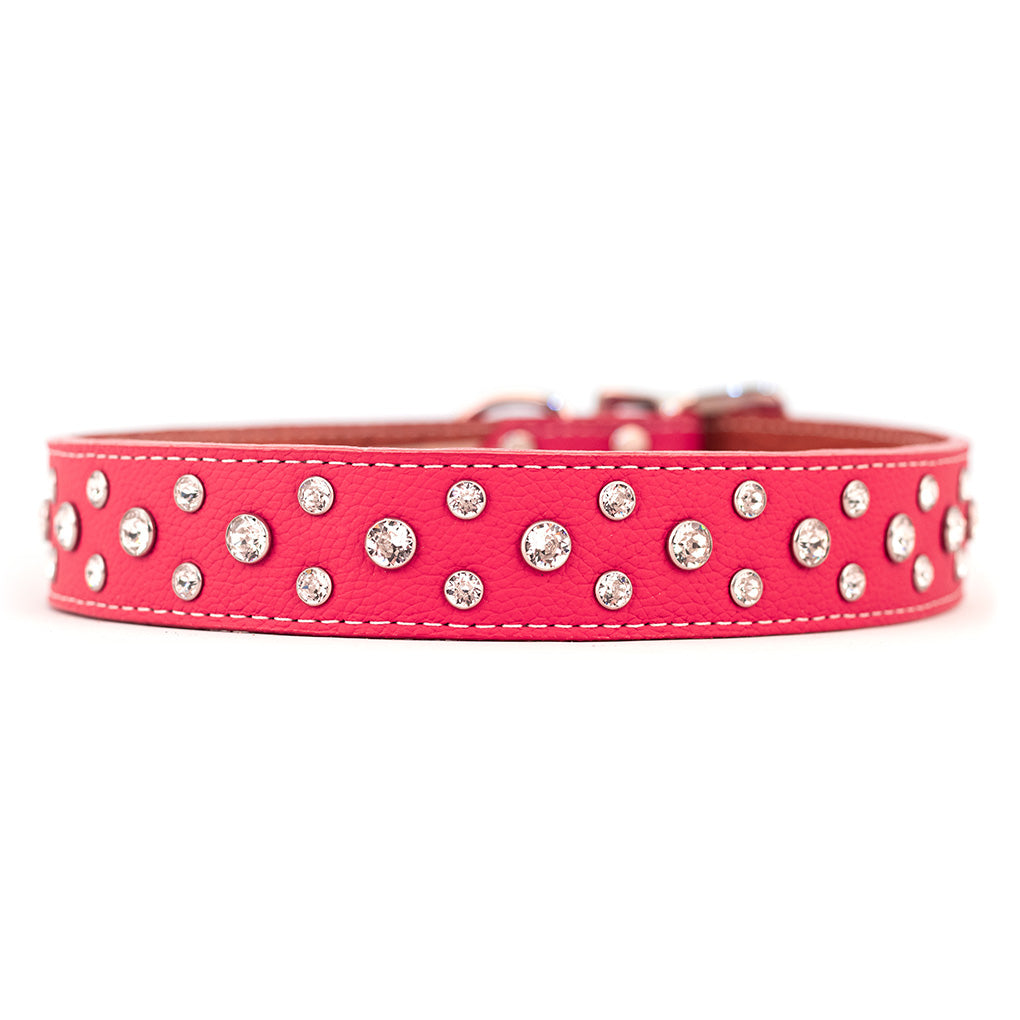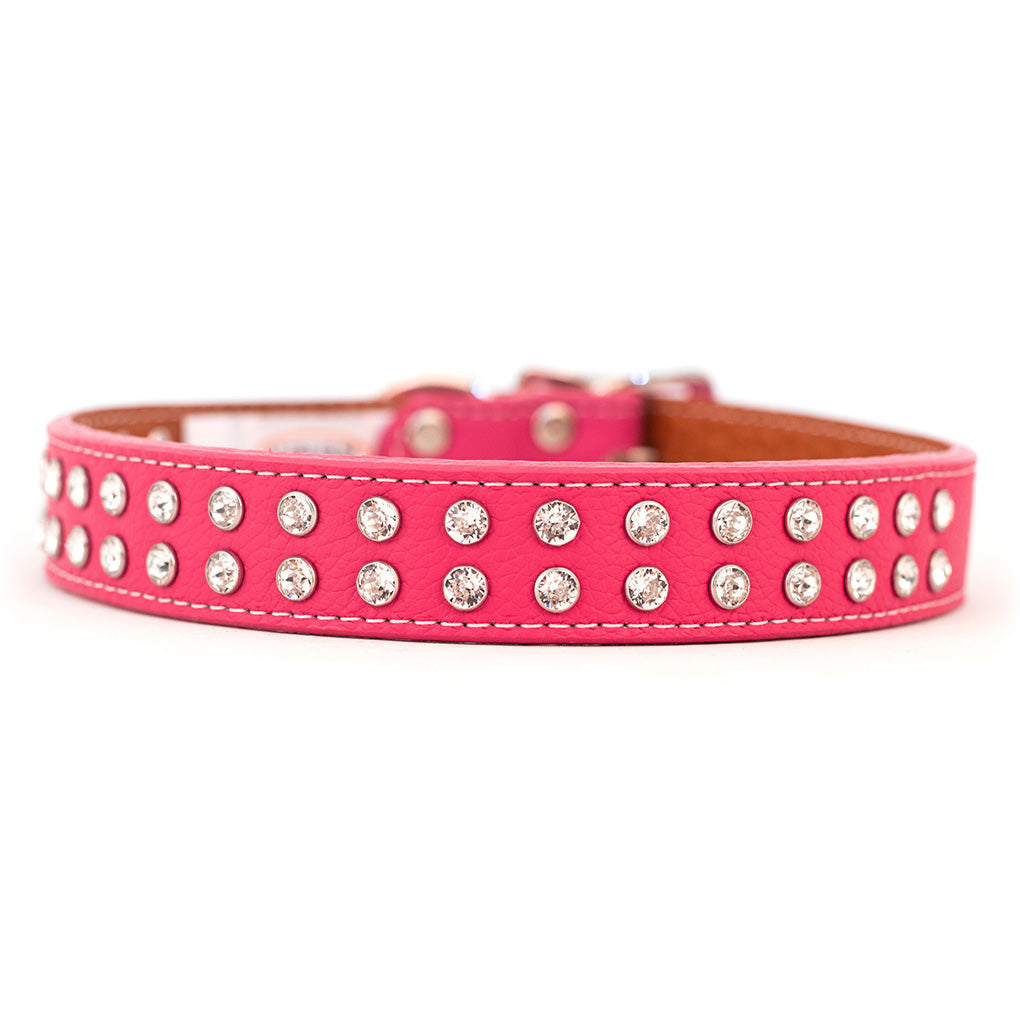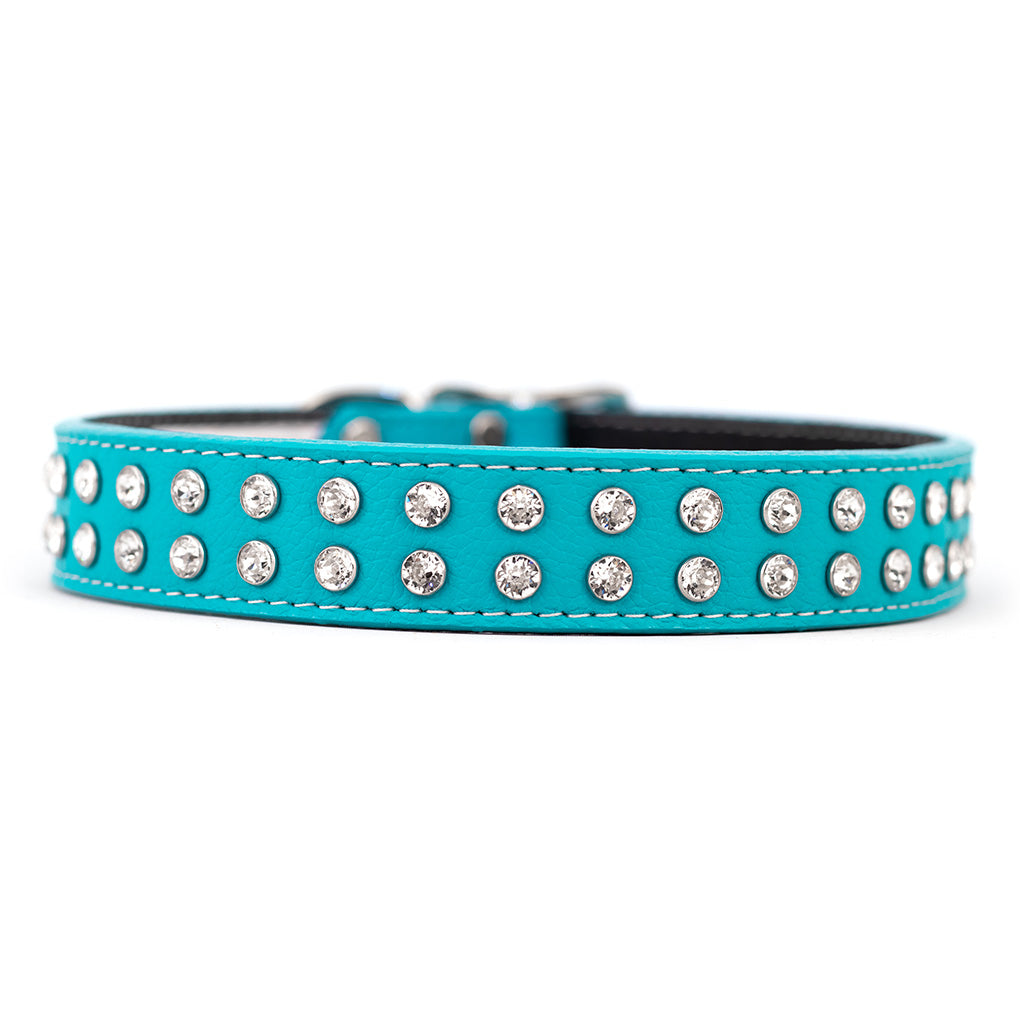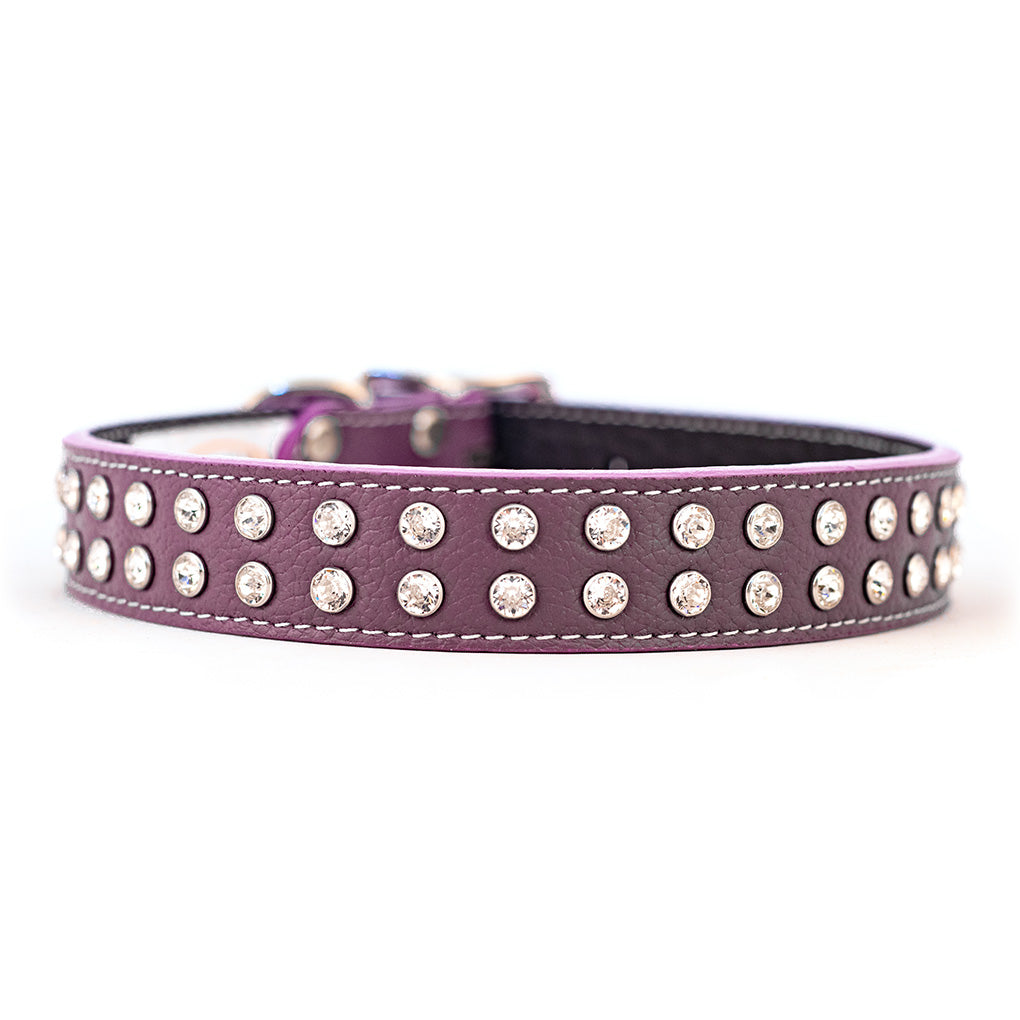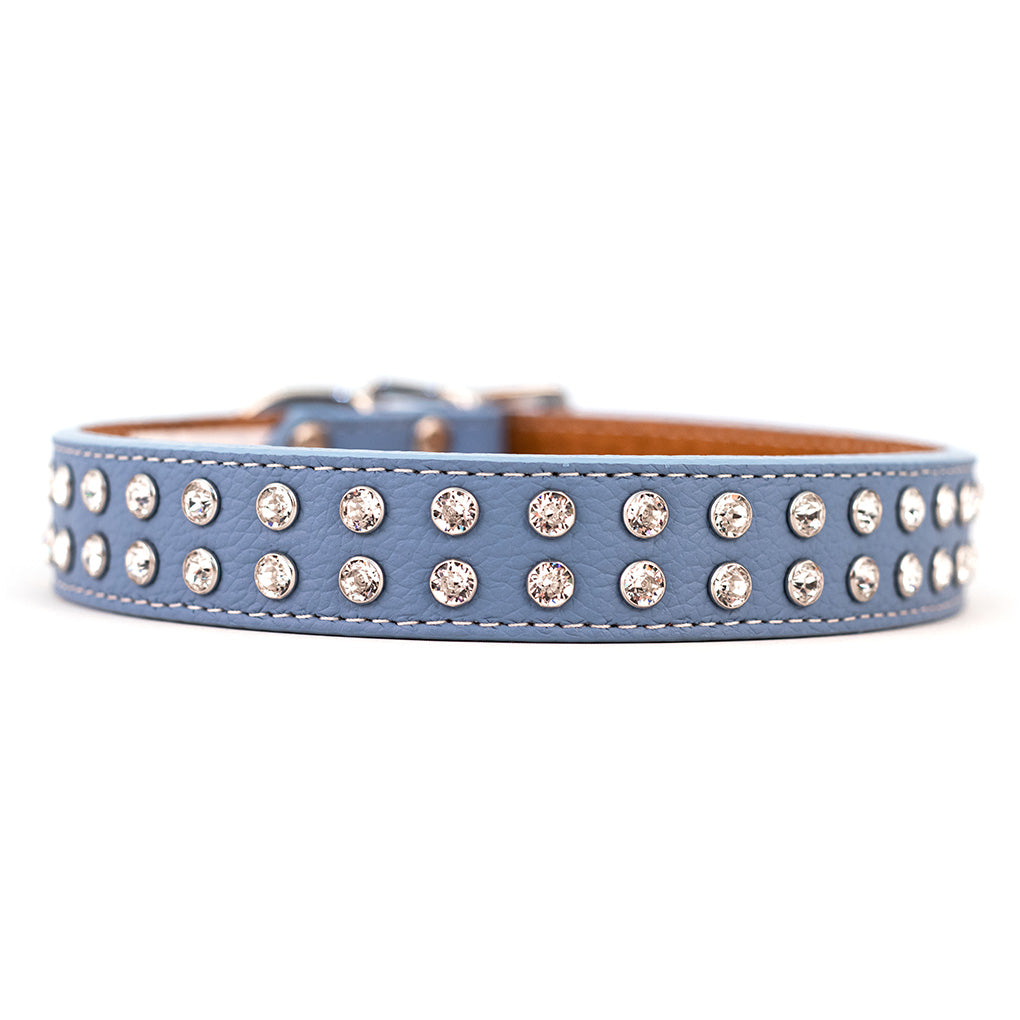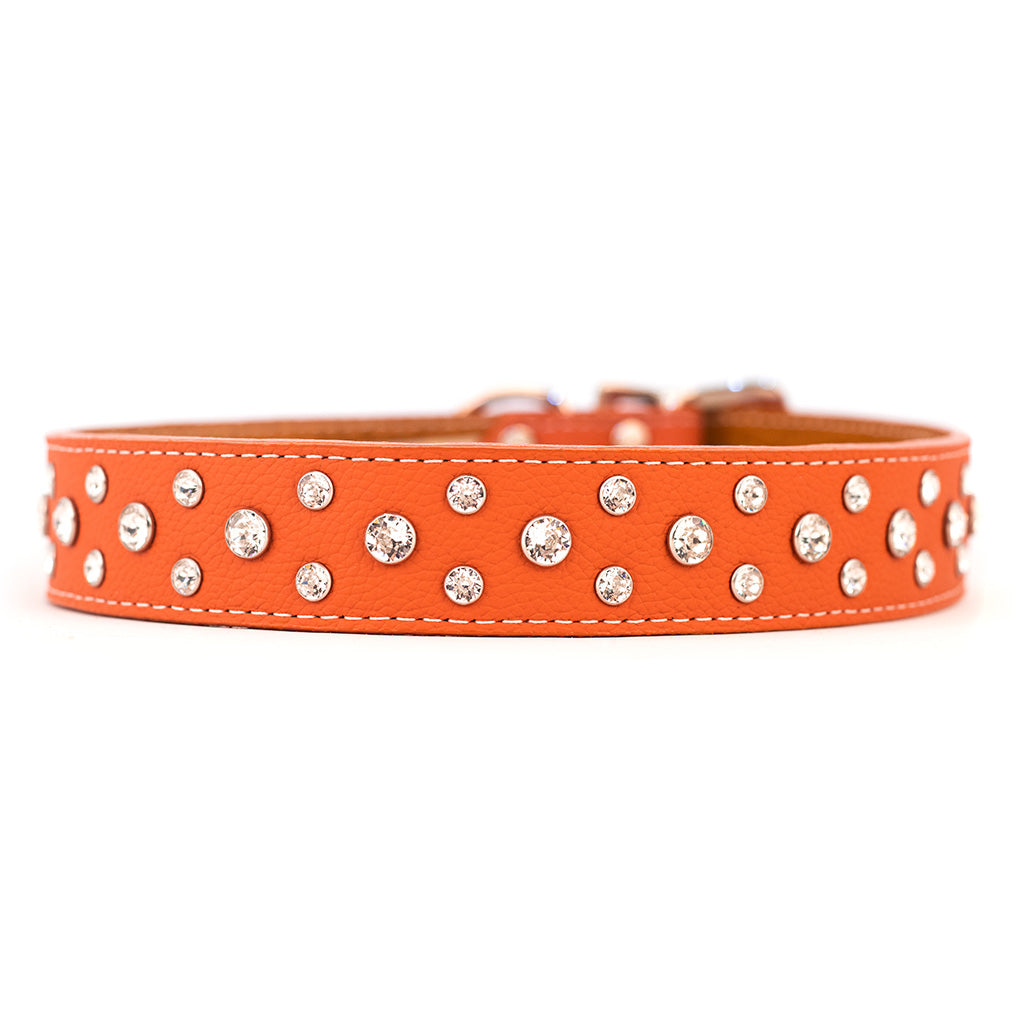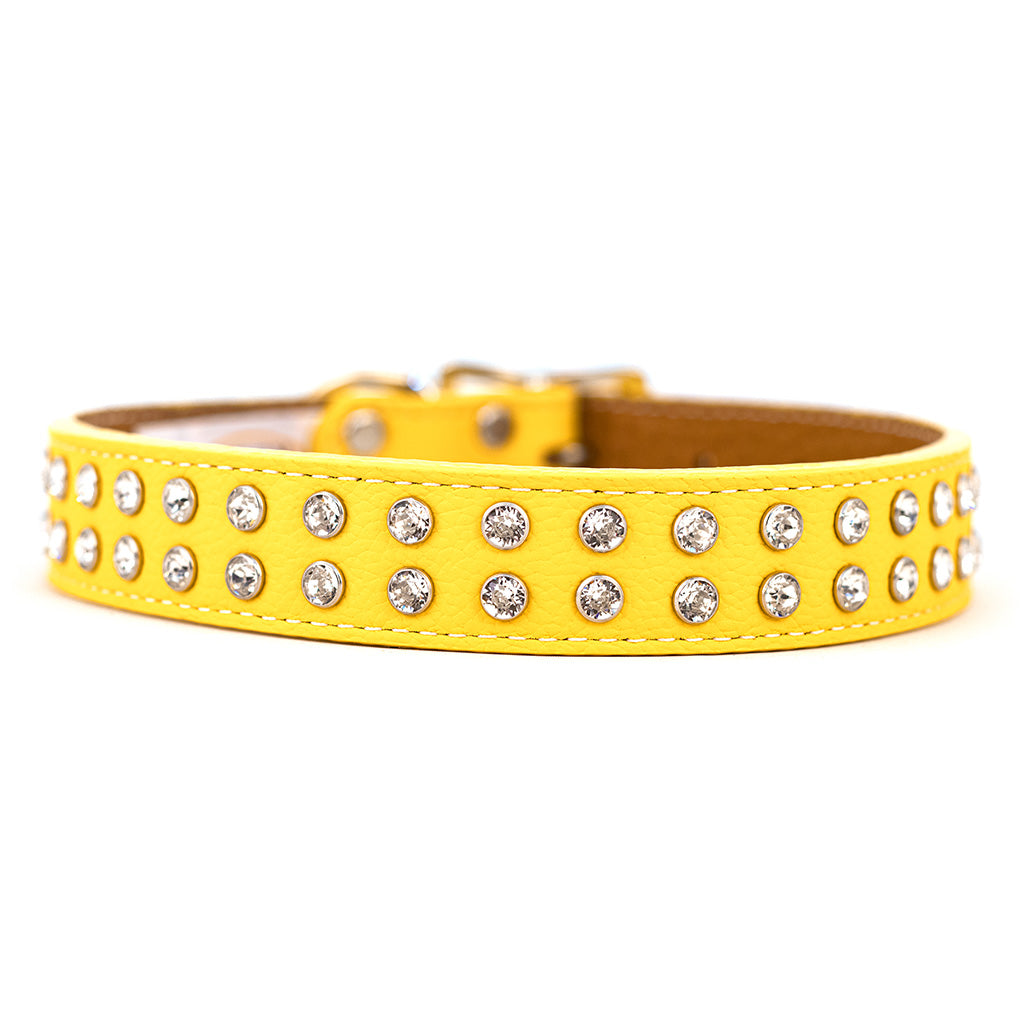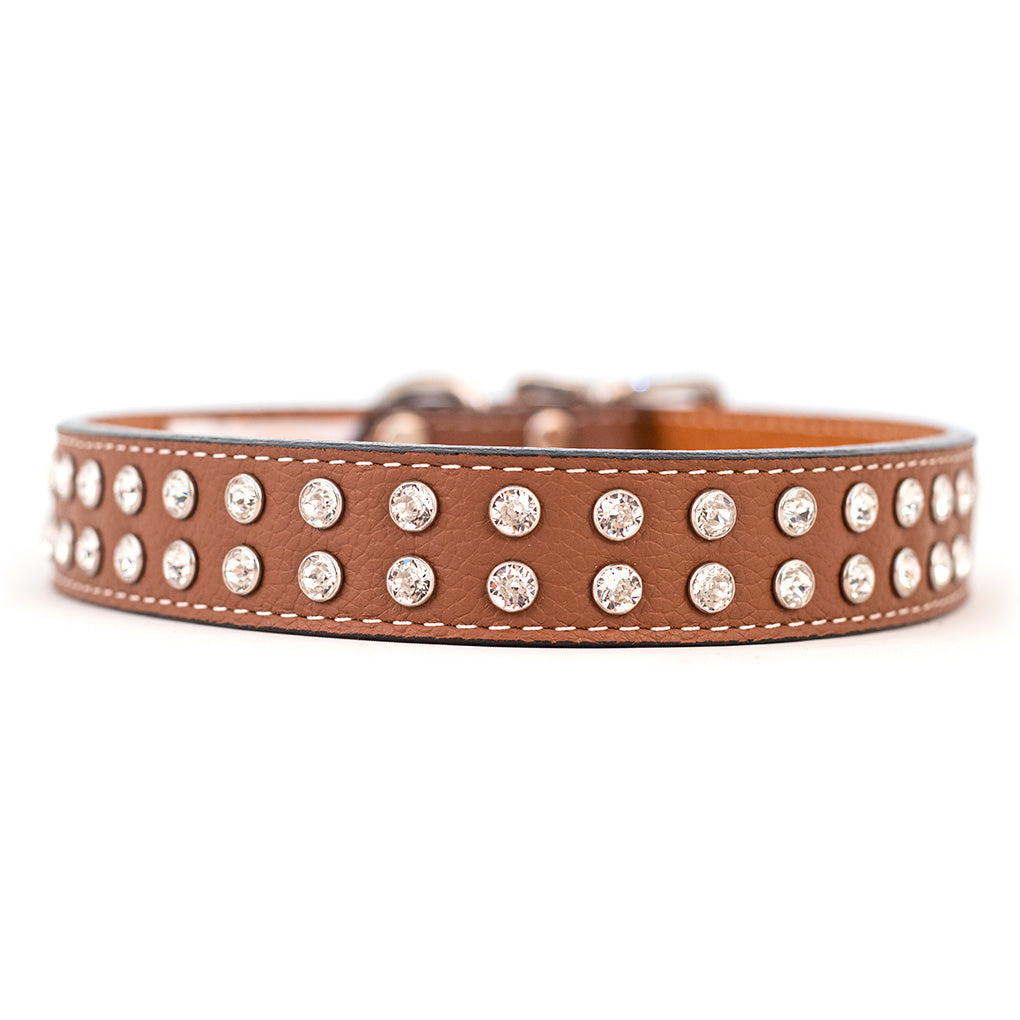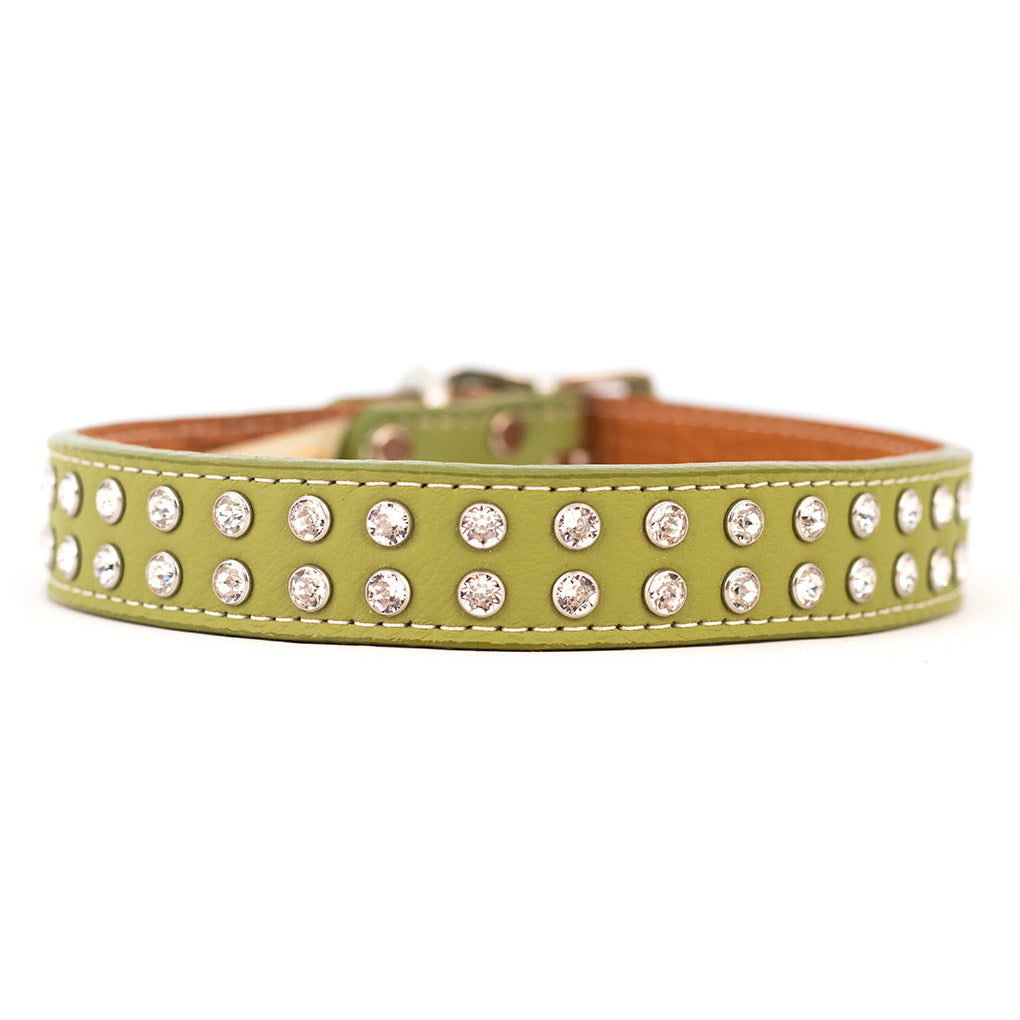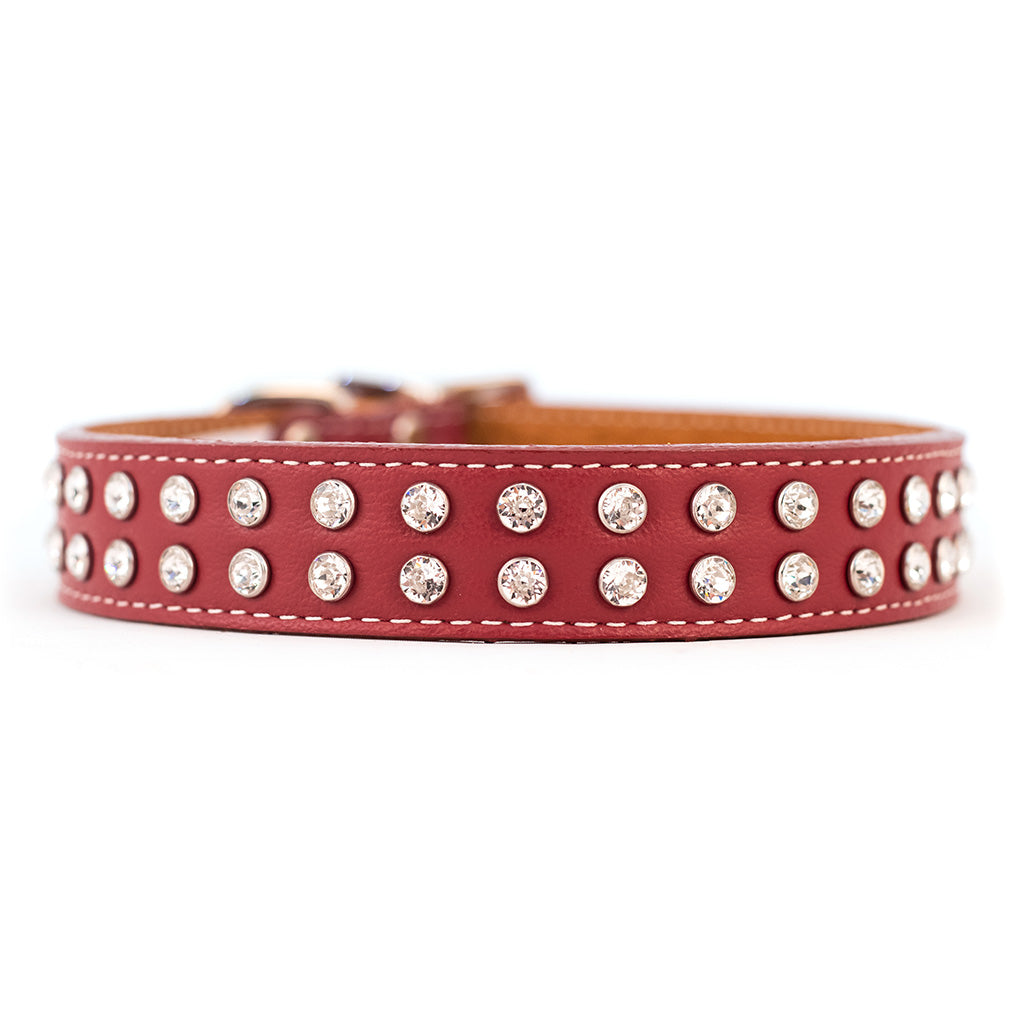 Palermo Crystal Italian Leather Dog Collar
Size:
1" Width x 18" Length
The ULTIMATE IN BLING DOG COLLARS!
Rows of Swarovski crystals adorn this soft leather dog collar
This is THE MOST sparkly dog collar made
This glamorous luxury dog collar is made with fine Italian leather on the exterior and accented with genuine CRYSTALLIZED™ Swarovski crystals. NOT a flat rhinestone dog collar. These stones are fully cut to truly sparkle!  
Securely riveted into the leather and smoothly finished, these crystals are secure and will not catch or pull.
A beautiful match of soft luxurious bling and stain-resistant durability, the Swarovksi Crystal Italian Leather Dog Collar makes you the best-dressed dog the day it arrives and for years to come!
Gorgeous Italian leather on the outside; flexible and durable domestic leather on the inside
This is truly a dog collar that will make a statement, stay gorgeous during any activity or outing and remain beautiful for many years of use
Made with Acqua, a leather originally developed for the marine industry, the Palermo leather dog collar is also resistant to stains, spills, mildew and bacteria
The interior features a soft, flexible and wear-resistant domestic leather
Both leathers result in a long-lasting and beautiful collar that will be soft and comfortable even the first time you wear it
Bright nickel hardware and fine edge stitching completes this stylish look
Discover your large dog personality with a selection of 15 luscious colors
Light Blue, Yellow, Brown, Green, Pink, Purple, Orange, Blue, Red, Turquoise, Black, White, Cobalt Blue, Bright Red and Grey
1″ Wide in Lengths 18″, 20″ and 22″ have 2 rows of crystal studs
1-1/4″ Wide in Lengths 24″ and 26″ have 3 rows of crystal studs